Warehouse 13 was a dramatic comedy that followed United States Secret Service agents Myka Bering (Joanne Kelly) and Peter Lattimer (Eddie McClintock) as they retrieved new and missing supernatural objects and placed them in Warehouse 13, a secret government warehouse. They were accompanied by Claudia Donovan (Allison Scagliotti) and former ATF agent Steve Jinks (Aaron Ashmore). It had its series finale with Endless on May 19th, 2014.




Refresh
See more >
<rss>https://www.google.com/news?q=%22Warehouse+13%22&output=rss%7Ccharset=UTF-8%7Cshort%7Cdate%7Cmax=5</rss>


Refresh

Per Ankh
•
Hello friends!
We over on the Artifact Database wiki were considering making a wiki discord for our community as a whole-incorporating both the canon wiki here, and the fanon wiki over on the database.
Does anyone here have any thoughts regarding doin…
Hi all! I have an awesome update regarding the Unified Community Platform (UCP). As a reminder, the UCP is a new unified platform giving users the up-to-date MediaWiki experience including the latest features! More can be found here as a reminder.
In …
See more >

We are currently housing
641
articles, and
3,035
files.
We need YOU to help us expand and add articles to this wiki!
---
---
For starters, sign up to create a personal account, or log in if you already have one.
If you're new to Wikia, please use the above links to get started. If you already have editing experience, and you have an article relating to Warehouse 13 to contribute, use the box below to create it: <createbox>width=30</createbox>

Check out the
community portal
to see what the community is working on, to give feedback,
or just to say hi.
Trivia
The show appears to trace its lineage back to "Secret Contents of a Certain Government Warehouse" (derived from the closing scene of Raiders of the Lost Ark) via Steve Jackson Games Warehouse 23 webpage and GURPS RPG supplement.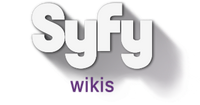 Community content is available under
CC-BY-SA
unless otherwise noted.