When the user places one hand on the artifact and the other on someone else, they can absorb the pain and suffering of that person at the cost of suffering themselves. This artifact was discovered when several people with psychological disorders suddenly began to recover overnight. Steve and Myka discovered that a local jazz musician was using the artifact to absorb the grief, fear, and sorrow of other people and use their emotions as inspiration for his music. When this artifact was deactivated, all the emotion that were absorbed went back to the original owners.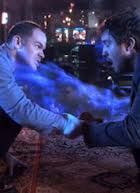 History
Scott Joplin was an African American composer and pianist. Joplin achieved fame for his ragtime compositions, and was later dubbed "The King of Ragtime". During his brief career, he wrote 44 original ragtime pieces, one ragtime ballet, and two operas. One of his first pieces, the Maple Leaf Rag, became ragtime's first and most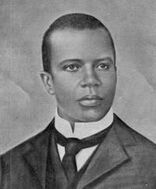 influential hit, and has been recognized as the archetypal rag. Joplin and his fellow ragtime composers rejuvenated American popular music, fostering an appreciation for African American music among European Americans by creating exhilarating and liberating dance tunes, changing American musical taste. "Its syncopation and rhythmic drive gave it a vitality and freshness attractive to young urban audiences indifferent to Victorian proprieties... Joplin's ragtime expressed the intensity and energy of a modern urban America."
Appearences