These golf clubs were once owned by the ill-tempered Bobby Jones and were imbued with his anger and short-temper.
The clubs have the letters BJ written on them and they also include the bag. The clubs were used by Jones in the 1921 British Open. During the British Open, Jones lost his temper and stormed off the course, but not before throwing his golfs clubs onto the green.
When anyone touches one of the clubs, their anger is magnified so much that the slightest annoyance can cause the holder to erupt in a violent fury.
These were one of the artifacts formerly owned by Walter Sykes. They were collected by Artie and Leena after a golfer's wife attacked her husband. The golfer had given his wife the clubs as a gift and as a joke because he knew she hated golf. Leena later placed the clubs next to Buddy Rich's Drums in the hope that "the two energies would cancel each other out."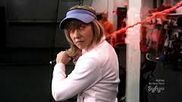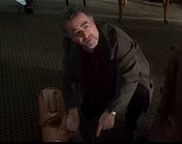 Robert Tyre "Bobby" Jones Jr. was an American amateur golfer, and lawyer by profession. Jones was the most successful amateur golfer ever to compete on a national and international level. During his peak as a golfer from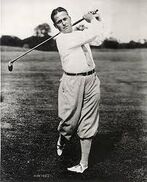 1923 to 1930, he dominated top-level amateur competition, and competed very successfully against the world's best professional golfers. Jones is most famous for his unique "Grand Slam," consisting of his victory in all four major golf tournaments of his era of his era (the open and amateur championships in both the U.S. & the U.K.) in a single calendar year (1930). In all Jones played in 31 majors, winning 13 and placing among the top ten finishers 27 times.
Community content is available under
CC-BY-SA
unless otherwise noted.