After a lifetime of use, Rodin's favorite tools now possess the power to reveal shapes hidden inside other objects. Should only be employed on inanimate objects. Part of Artie's Bag, Artie used this artifact while searching for Roaring Dan Seavey 's treasure to unearth a clue that was hidden inside the tombstone of Seavey's first mate.
François-Auguste-René Rodin (1840–1917), known as Auguste Rodin, was a French sculptor. Although Rodin is generally considered the progenitor of modern sculpture, he did not set out to rebel against the past. He was schooled traditionally, took a craftsman-like approach to his work, and desired academic recognition, although he was never accepted into Paris's foremost school of art. His work was sought after at the 1900 World's Fair by private collectors. His sculptures' popularity declined after his death in 1917, but it picked up decades later and solidified his legacy.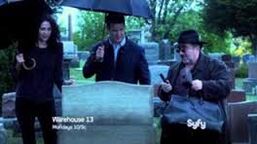 Community content is available under
CC-BY-SA
unless otherwise noted.